Buy Customized T-shirts and merchandising to sell at your concerts.
Would you like to create and sell personalized merchandising such as T-shirts and Tote Bags of your artist or group who is giving a concert in Spain? Then you have arrived to the best place, Euro Serigrafía is your best option! We can produce big quantities of personalized merchandising such as hoodies, tote bags, hats and much more so you can sell it in your concert! Send us whatever logo or design you want on your shirt and we will bring it to reality as a form of personalized merchandising.
In Euro Serigrafia Barcelona, we are proud of our capacity to create high quality merchandising that lasts long so your followers and the people who went to the concert and bought the personalized merch will never forget you. We are 100% that you and your followers will love the personalized merchandising.
Our goal is to ease and make an enjoyable moment the process of buying personalized merchandising in the concert. For this reason is that we worry a lot about the quality and durability of our T-shirts. hoodies, tote bags and all our other merchandising. Our T-shirts are the most popular item of merchandising for concerts, so that's why they are such high quality and they're meant to last long. We also have competitive prices so it's always an affordable option to get your personalized merchandising.
In conclusion, if you are organizing a concert in Spain ( Palau Sant Jordi-Barcelona, Razzmatazz-Barcelona, Estadio Bernabéu-Madrid, Cuidad de las Artes-Valencia...) and need to sell merchandising, Euro Serigrafía is here to help you. If you have any doubt, you can easily contact us via our email. where we have agents that can help you even if you speak in english!
Stadiums in Spain that organize concerts
It doesn't matter in which part of Spain you are organizing your concert, we are capable of shipping your customized merchandising to whatever city you are located. Some of the most popular places that artist ask us for custom merchandising are:
 1. Estadio Santiago Bernabéu (Madrid)
 2. Estadio Wanda Metropolitano (Madrid)
 3. Estadio Camp Nou (Barcelona)
 4. Palau Sant Jordi (Barcelona)
 5. WiZink Center (Madrid)
 6.Razzmatazz (Barcelona)
 7. Auditorio Miguel Ríos (Rivas-Vaciamadrid)
 8. Estadio Benito Villamarín (Sevilla)
 9. Auditorio Rocío Jurado (Sevilla)
 10. Estadio Ramón Sánchez-Pizjuán (Sevilla):
 11. Auditorio Mar de Vigo (Vigo)
 12. Bilbao Arena (Bilbao):
 13. Auditorio Baluarte (Pamplona)
 14. Palacio de Deportes José María Martín Carpena (Málaga)
How to buy custom T-shirts online?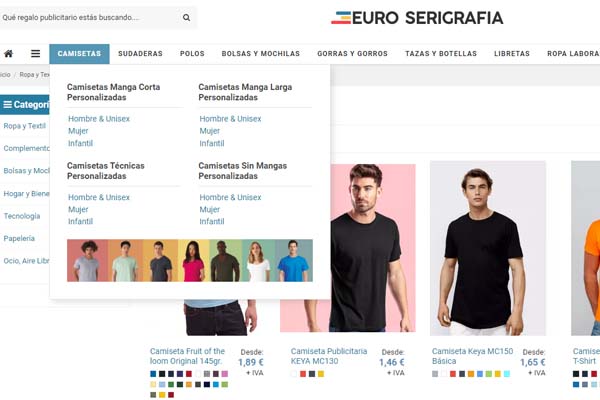 1.-Choose your product
Choose from our wide range of short-sleeve t-shirts. When making your selection, consider factors such as size, style, thickness, and functionality. Your choice will depend on the nature of your promotional campaign, allocated budget, brand identity, among other considerations. We are confident that you will find the perfect option within our product range to meet your requirements.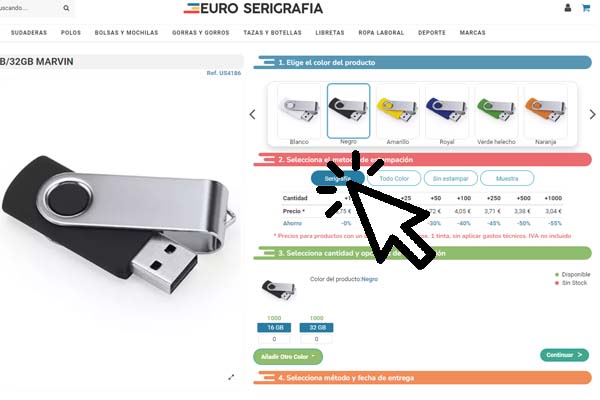 2.-Customize your T-shirt
Congratulations! You have chosen the perfect t-shirt for your promotional campaign. Now, all you have to do is select from the available options using our online customization calculator, where you can upload designs and provide all the necessary details for our team to send you a virtual sample.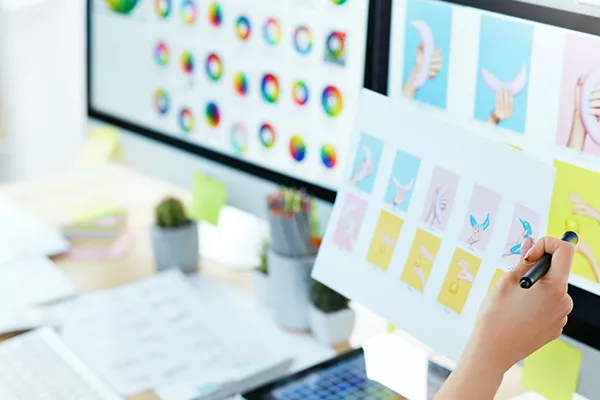 3.- We take charge of the rest
At this stage, we take care of completing the process. Leave the materialization of your ideas in our hands. We will subject your design to our additional quality control and ensure that everything is perfect for printing. If any adjustments or changes need to be made, we will inform you immediately.
Common questions about our shirts and others
What type of products you sell?
We have a very big catalogue with a lot of variety of products of any kind of stuff you can imagine. In total, we have around 10000 different types of products, this is because we understand that all of our clients have different needs. We sell classic merchandising such as T-shirts, hoodies, tote bags and mugs. We also sell other products that could be useful as merchandising for concerts, such as pens, notebooks, hats and keychains. Don't keep waiting and explore our whole catalogue. We are 100% we will satisfy your needs.
How long does it take to produce and ship my order?
Our shipping time for customized products is between 7 a 10 working days once they payment is confirmed. If you have ordered products without any customization, the shipping time will reduce between 2 and 3 working days. If you need your order in a shorter time, please contact us through our mail Info@euroserigrafia.com and we will do whatever is in our hand to help you.
What type of designs can I bring to customize?
At Euro Serigrafía, you are the artist! You can send us your favourite designs, such as a logo, the face of the singer or simply just the name of the artist, and we can bring it to reality and present it to you in any product, like a t-shirt, a cotton bag or even an umbrella! Once you send us your design, if we see any problem with it, we can help you retouch ii, or if you wanted some advice with the finishing result, our design team will help you out.
Are all products of your website customizable?
Yes, all of the merchandising you can find at our website, is available to be customized with your amazing designs and logos. However, every product has a different area of personalization, so some designs might be too big or too small to print on a concrete surface. If you have an doubt about the area, contact us through our LiveChat and we will be at your service.
What are your T-shirts made of?
When you click on a specific T-shirt model, you will see the full composition and the thickness of the shirt. Even though, the majority of our T-shirts are made of 100% cotton, one of the bes materials for clothing and it has an excellent quality-price relationship. Cotton is the best material to use to fabricate shirts because it's organic, comfortable and as mentioned before, it's relatively cheap. Cotton is also great to customize because it absorbs the ink.
How do you customize the products and gifts?
We have three main customization methods that will depend on the product and design you have chosen. First of all, we have screen printing, which is the fastest and most economical method. It involves a mesh with the logo in negative, to which a colored ink is applied on top, leaving the design marked on the fabric. Screen printing is used for designs with up to 6 solid colors. If you want a design with more colors or shaded colors, then the Full-Color technique is your option. It involves incorporating the design onto a previously prepared sheet and transferring it to the fabric using heat. Finally, we have embroidery, which is a method mainly used for caps and gives the effect of being stitched.
What are the best merchandising gifts at your website for a concert?
There are many merchandising custom gifts that you can sell at a concert, but we offer you some that could work perfectly. First of all, we offer the classic merchandising gift for concerts, T-shirts. T-shirts are very easy to customize and you can reuse them as many times you want, plus a T-shirt is an everyday item, so everyone can enjoy them. Another item that is very popular for concert merch is custom bracelets and lanyards. They are very cheap and of you need merch for your team, it's perfect. If you want something more original and very useful, you can order custom water bottles. They are very popular amongst young audiences, so if you're organizing a concert which has a young audience, this can be very useful.
Do you offer any discount for big commands?
At Euro Serigrafía, we mainly focus on big orders, so we offer discounts for those large custom orders. When you visit our website, you can see that our discounts are based on the quantity you choose (10, 25, 100, 500...), and the unit price will be cheaper.
Why order custom merchandising for concerts at Euro Serigrafía?
Why order your custom merchandising for your concert with us? If you still have some doubt about us, do not worry, here are some of the many reasons why you should choose us for your custom merchandising.
For starters, we know how selling a customized shirt or any product connected with the artist at the concert is a very important thing and it has to be perfect, so we customize them with a lot of attention to every detail to assure it's 100% perfect so the fans who buy this merchandising ends up happy.
Secondly, we are very proud of our big catalogue because we offer over 10000 different merchandising items, and what is best is that all of those items are available to be customized with any design. We offer classic merchandising gifts for concerts such as T-shirts, tote bags and hats, but as you can see if you explore a little bit our online store, we sell products for any occasion. 
About the customization, here in Euro Serigrafia we have over 10 years of experience, and to customize your merchandising products we use very advanced techniques such as DTF and sublimation. Thanks to this, we are able to bring to reality your favourite designs and print them on any product that you desire. Our team will 100% assure that the finishing result will be just like you want it.
We also make an effort to offer an easy process so you can place your order. Through our website you can easily do this by following all the steps that are indicated. You just need to specificate the quantity of the product you are ordering and the details of the personalization. We also offer virtual samples without any extra charge of you the final product would look. 
Lastly, we offer an excellent customer service. Our team is always abailable to help you with any question you have, such as questions that you have while placing an order or doubts of our products. We are happy to always assist you!
In conclusion, placing your order with us, Euro Sedrigrafía, will guarantee quality, variety and personal customization. Trust us to make your dreams come true!
Customize any of our merchandising items
Cooking has never been so fun until this moment, thanks to our fantastic custom aprons. We have many  different types, sizes and colors so you can cook in an original way without worrying about staining your everyday clothes.
Do you need a good coffee in the mornings? Or perhaps some warm? Either way, with our amazing custom mugs you will be able to enjoy your warm beverage in the best way possible. 
Don't miss out the item of the moment! The cotton bags, also known as Tote Bags have gained a lot of popularity during the last years, so don't get behind this amazing trend and take advantage of the great opportunity to customize them.
We can mass produce your customized caps so you can sell them as a merchandising gift of the artist who is giving the concert. You only need to send us the design and we take care of the rest!
Get the best hoodies with a design of your own choice, whether for promotional purposes or a design for an event. Visit our wide range of hoodies and choose the one that best suits your needs.
Another fantastic promotional gifts are custom notebooks. Who doesn't need a notebook from time to time? Custome it and start taking all the notes you want.
Customization of Merchandising in Barcelona
At Euro Serigrafía Barcelona we are experts in the customization of T-shirts any item you can imagine. Another thing to mention is that we ship orders all over Spain, so everyone can enjoy our amazing products. Some places that we have ship to are Madrid, Barcelona, Valencia, Sevilla, Zaragoza, Málaga, Murcia, Palma de Mallorca, Las Palmas de Gran Canaria, Bilbao, Alicante, Córdoba, Valladolid, Vigo, Gijón, Hospitalet de Llobregat, A Coruña, Vitoria, Granada, Elche, Oviedo, Badalona, Cartagena, Terrassa, Jerez de la Frontera, Sabadell, Móstoles, Alcalá de Henares, Fuenlabrada, Pamplona, Almería, Leganés, San Sebastián, Santander, Castellón de la Plana, Burgos, Albacete, Getafe, Salamanca, Logroño, San Cristóbal de La Laguna, Huelva, Badajoz, Tarragona, Lleida, Marbella, Dos Hermanas, Torrejón de Ardoz, Parla, Mataró, León, Algeciras, Santa Coloma de Gramenet, Cádiz, Alcobendas, Jaén, Ourense, Reus, Telde, Barakaldo, Santiago de Compostela, San Fernando, Cáceres, Collado Villalba, Torrevieja, Coslada, Las Rozas de Madrid, Ciudad Real, Roquetas de Mar, Benidorm... Contact us right now to place your order and customize it however you like and receive it in any city of Spain.
How to customize my shirt step by step
STEP 1 - Choose the model of Shirt you like the most
It can be complicated because we have many options, but we are sure you have already caught an eye on a specific model, so you will need to choose the color of T-shirt. We always warn the customer that the color of the T-shirt that appears on the website can be slightly different than the real color in person. After finishing this, you will choose the size you want, S, M, L or you can choose based on the age, 11-12, 8-9...
STEP 2 - Select the customization
The best thing about custom short-sleeve shirts is that you can choose a shirt with a personalized design, whether you need just one unit or a million. Don't worry, we're exaggerating with the million, but it is possible to place orders for a single unit or a few more. However, we usually recommend ordering larger quantities as it offers significant savings per unit price. When it comes to customization, the process is streamlined thanks to our online calculator. You can edit all the details you want to include in the print. If you only want to personalize your shirt with an icon, that's also possible. So, what now? If you're curious, go and check out how it works right away!
STEP 3 - Payment runaway and shipping
You almost got it, it's turn for the final step: specify the shipping details. We have different shipping options, and they change according to the quantity of the custom shirts you order and the localization we need to ship it. If you placed a custom order, the shipping time will be between 7 and 10 working days once the payment is completed. If you placed a order of merchandising without printing, they shipping time will reduce to 2 and 3 working days.
Remember: If you have any doubt, contact us!
For the sake of your comfort and of the process of communicating, we have developed a Live Chat available in our website for any doubt that you have while placing your order, before, during or after. You just need to click the icon that appears in your screen at the bottom right corner. There is always an agent that will do anything to help and satisfy you.
Ask budgets for economic custom shirts
Many companies that are looking to purchase a custom shirt for their brand need to have a detailed understanding of the product's price to determine if it fits within their established budget. When buying a custom shirt, it's important to stay informed about the price range and technical details. We offer a wide variety of personalized shirts, so the unit price can range from €4 to €10. When it comes to customization, the process is streamlined thanks to our online calculator. You can edit all the details you want to include in the print. If you only want to personalize your shirt with a logo, that's also possible. So, what now? If you're curious, go and check out how it works right away!
Design a custom T-shirt as a gift
There is no need to have a big event to order a custom T-shirt as a gift, after all, a T-shirt is an item very useful and that everyone can use any day at any moment of our day. You can order you shirts with individual packaging and gift to that special person who wanted a specific shirt of a band, show or any design. They will be very grateful!
Custom merchandising for concerts