Our best selling custom T-shirts at Barcelona
The custom T-shirts you need for your business
We use them on a daily basis, since they are one of the most common clothes ever existing. The personalized short sleeved T-shirts are a perfect solution for the daily routine of a lot of persons and for some business, they can be a great promotional product.
As you well know, they are a very useful item, that's why they are interesting to include them in tour marketing strategy. In terms of communication, they are a perfect channel to give visibility to your business. For this reason, a lot of times people search for cheap custom T-shirt. We have a lot of different options, so that you can choose the one you like the most. Are you ready to create your own T-shirts?
Types of Custom short sleeve T-shirts
There are a lot of custom short sleeve shirts. You can choose your in order of what you need them for, the design you like the most or who you think are going to wear them
There are thousands of options to choose, from thin and soft T-shirts that are perfect for printing on them, to more practical things like a very high quality T-shirt used with organic material. Choose the best option for you so your shirt is unique and personal.
The most original  short sleeve T-shirts 
The people that arrive at our store don't only want fast, personalized T-shirts, they are thinking ahead of this. We think of all of you. That's why we have some very original products that won't stop surprising all of you guys.
We're specially talking about our vegan high quality T-shirts. You still haven't seen them? Instead of just doing one time use personalized T -Shirts, we propose that you consider this other option. You will be surprised by the aesthetic and its functionality. We're sure that everyone would want one.
You can also find something more classic but with a different touch from the basic cheap custom T-shirts that are very popular. Take a look at out Tie-Dye T-shirt and at our organic T-shirt Superstar with buttons for men.
¿How to buy custom T-shirts online?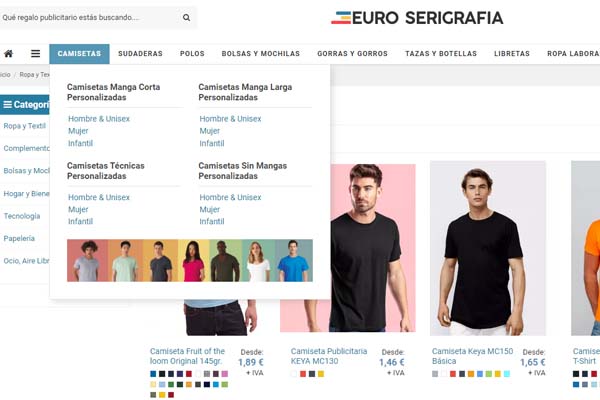 1 Choose your product
Choose between the variety of t-shirts that we sell on our page. The elements that you will have to think about before choosing your ideal shirt are: size, style, thickness and function. The product that you choose will depend on the characteristics of your promotional campaign, the budget that you have assigned, the identity of your business and other stuff. We are 100% sure that you will find in our Catalogue the perfect item that fits with your requirements.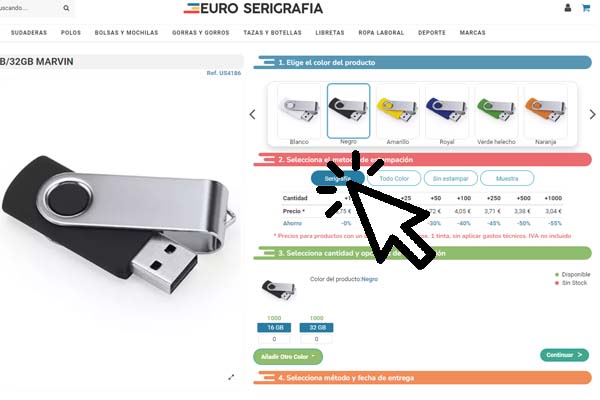 2. Customize your shirt
Congratulations! You have chosen the ideal shirt for your promotional campaign. Now you only have to choose between our available options, using our online calculator for personalization, where you upload your design and all the details, so our partners can send you a virtual sample.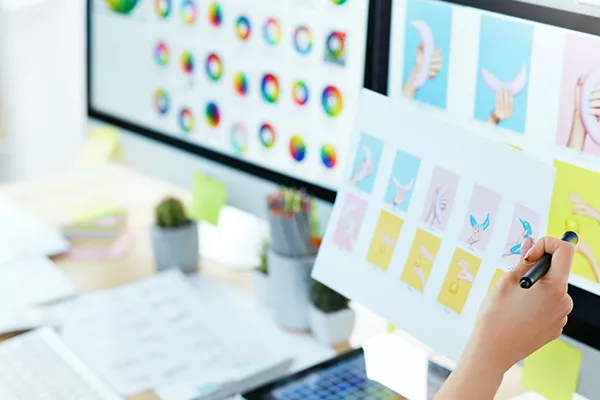 3. We will take care of the rest
At this point, we will take care of finishing the process. Leave at our hands the materialization of your ideas. We will revise your design at our complementary quality control and we will make sure that everything is perfect before continuing with the printing, If there was any adjustment or change that we have to make, we will let you know.
Frequently asked questions about custom t-shirts
What material are your t-shirts made of?
Our short-sleeved T-shirt models come in 100% cotton, one of the best fabrics with great value for money. Cotton is ideal for making personalised T-shirts because it is a natural material which provides comfort and is also cost-effective. The ink also absorbs well into the cotton weave when customising, giving you a great result!
What variety of shirts do you offer?
We carry an array of styles - from short sleeve to long sleeve, technical or sleeveless - and our selection comes in a variety of sizes, weights and colours. Whatever kind of shirt you're after, we've got you covered!
What are the prices of your short sleeve shirts?
The cost of the shirt depends on the type of shirt you choose and how many colors will be printed. Screen-printed shirts with one color will be less expensive than shirts with multiple colors as an additional cost is added for the preparation of the mold. Plain t-shirts without any print are also available at a lower cost, with short-sleeved shirts costing around €4 and larger t-shirts costing approximately €8.
Is the screen printing on short-sleeved t-shirts suitable for washing machines?
Screen printing is the best way to get long lasting, custom T-shirts that won't fade after repeated wears and washes. While the design will remain intact, it is advisable to wash shirt in cold water as high temperatures may cause the print to slowly disappear.
Are all the t-shirts customizable?
All the short-sleeved t-shirts that you will find on the website are customizable. When you select the model you want to customize, you will enter the customization tool and you will be able to see the specific area of ​​printing where your logo or design will be seen.
Who can I give a personalized t-shirt to?
Custom T-shirts are a great way to get your logo or brand noticed in an inexpensive and practical way. They fit into people's daily lives and have a large printing area that allows you to print your logo in large dimensions. Perfect for promotional gifts, custom t-shirts give potential customers easy access to a representation of your business or company.
How can I know if my design will look good on a T-shirt?
Need to check your awesome design looks great on a custom T-shirt? No problem, we can help you! We offer free virtual samples so you know exactly what your logo or artwork will look like printed on the perfect tees. If you're interested in seeing one, simply contact us and provide us with the artwork and an image of the desired tee. Our team will then create a photomontage that shows how your design would look like when printed on your shirt!
What type of printing do you use for custom t-shirts?
When placing your order, you can choose between two printing options: one is screen-printing and the other is full color. Screen-printing is the most economical and efficient option and consists of a mesh featuring the logo in negative which is inked over with a colored layer that leaves the desired design on the fabric. It's recommended for prints of up to 6 solid colors while complex designs with multiple shades and colors should use All Color transfer sheets that have the design printed onto them before being heat transferred onto the fabric.
Can I order several sizes of t-shirts in the same order?
At our website, you will be able to easily order multiple t-shirt sizes in one order! All you need to do is specify the size and quantity of t-shirts desired for each unique size, and then submit your order. With our convenient system, ordering custom t-shirts has never been easier!
How to custom my shirt step by step
STEP 1 - Choose the model of t-shirt that you like the most
Are you thinking about designing custom T-shirts? The process can be quite involved. First, find your favorite style of shirt and then pick a color. There may be slight deviations between what appears on the website and the actual product, so keep that in mind. You'll also need to choose a size - S, M, L or by specific age ranges such as 11-12 or 8-9!
STEP 2 - Select the Personalization
The best thing about custom short sleeve t shirts is that you can choose a t shirt with a custom shape and also from 1 piece to a million. Don't worry, we are exaggerating, but it is possible to order a single unit or a few more, although we usually recommend ordering larger quantities as it represents good savings per unit price. Our online calculator makes the customization process easier and faster than ever. You can choose between editing all details that you want printed on your shirt or personalizing with a simple icon. So what are you waiting for? Discover how it works now!
STEP 3 - Payment and shipping gateway
You're almost done, just one more step - shipping details. We have different delivery options, depending on the quantity of custom T-shirts and where they need to go. Remember that shipping is free on orders of over €600, so to make the most of your order, we suggest adding some complementary products such as personalized track pants, jackets or hats. What a great package!
Remember: when in doubt, write to us!
If you have any questions or concerns about your order, we have an easy-to-use chat feature on our website for you to use. Just click the icon on the bottom right of your screen and our team will be there to help you with any question that may arise before, during, or after ordering your custom shirts. We promise to always go above and beyond to make sure you are satisfied with your purchase!
Ask for prices of our custom T-shirts
Companies that are looking to purchase custom T-shirts for their brand need to know all the details about the cost of the product to ensure it fits within their allotted budget. Looking for a custom T-shirt? There are plenty of options to choose from! Prices, fabrics and other technical details can vary widely, from a simple basic t-shirt to a higher quality vegan t-shirt. Make sure you compare your options to get the best price and the features that best match your needs. We have a wide variety of personalized t-shirts, so the unit price can range from €4 to €10. And with our online calculator, customizing your shirts is extremely easy. You can add logos, images, or text to the design of your shirt. So what are you waiting for? Explore the customization options now and make your own unique t-shirt!
Design a personalized t-shirt for a gift
Custom t-shirts are an excellent gift idea for any occasion, whether it be a birthday, anniversary, or just to show someone you care. Making personalized t-shirts is easy and can be done with just a few clicks of your mouse. With endless design options and colors, you're sure to find something that perfectly suits your taste. With just a box of supplies, you can create a one-of-a-kind tee for that special someone in your life, featuring their favorite image or phrase. It's sure to be an unforgettable gift that they'll treasure for years to come!
Personalized T-shirts for bachelor parties in Barcelona
Are you looking for a personalized touch for your bachelor or bachelorette party? Custom T-shirts are the perfect way to add fun and humor to the occasion. Get a special group discount when you buy for everyone in Barcelona. Our high quality T-shirts can be customized with a slogan, image, or design of your choice and will make an unforgettable gift for the bride and groom.
 In Euro Serigrafia, there are a variety of design, material and delivery options available so that you can create a one-of-a-kind look for your special occasion. Here, we'll explore everything you need to know about designing and ordering personalized t-shirts for bachelor parties in Barcelona.
Get custom t-shirts with grooms name or date of the event! Design your own t-shirt online with various customization options that include font styles, colors, and graphics. You can also create your own design or use graphics provided by our  printing company. Make sure to make your event unique and memorable with customized T-shirts!
Why make custom t-shirts?
Ready to show off your original style and get noticed? Look no further than custom t-shirts! Whether you prefer to create your own unique design or use a professional designer's help, you can make sure your style stands out. Plus, they're an ideal tool for promoting your brand or business. To make personalized t-shirts in Barcelona, take advantage of our online store wholesale discounts and find the best option for you! 
Merchandising for World Mobile Congress Barcelona
Here in Euro Serigrafía you can get merchandising of any great event, such as the World Mobile Congress Barcelona (MWC). But first... What is the World Mobile Congress? The Mobile World Congress (MWC) is an annual congress around the world of mobile communication, which is held at the Fira de Barcelona in Barcelona, ​​Spain. It is considered the most important in the world in its sector. The MWC usually produces numerous presentations of advances in wireless and mobile communications. The event offers a unique opportunity for engineers, scientists and investors in the fields of wireless systems and mobile applications to connect with experts on a global level.
Whether you need personalized Tote bags, shirts, USB's or any other promotional item you can think about, we can customize it at your choice for the MWC from our online page. We have worked multiple times for them, providing the best merch and custom items, so you can trust us with no doubt with your ideas and designs! 
Not necessarily you have to be part of the MWC to make a big command. We can personalize any item you need for any event, whether it's a cooking event, a cinema event, comic event or any other ocasion. If you have any question of what else we can do, you can contact us and we will be glad to answer your questions.
Print t-shirts or customize any of our products
If you're looking to add a bit of style and personality to your cooking, look no further than our custom aprons in Barcelona. Our collection has something for everyone - sizes, colors and styles, so you don't have to worry about spills ruining your clothing. Whether you're barbecuing or baking, make sure to look cool while doing it.
For all the coffee and tea lovers in Barcelona, we have just the perfect solution for you! Our custom mugs will make sure that your morning cup of joy or afternoon cup is as enjoyable as can be - with a unique and personalized design to fit your unique style. Grab one today and start sipping in style!
Get ahead on the newest trend with your custom tote bag from Barcelona! Tote bags are made from light and durable cotton, perfect for everyday use. With the option to personalize it, you can make sure it matches your style perfectly. Don't miss out on this great chance - get your own unique tote bag today!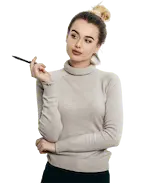 If you're looking for a unique and affordable way to promote your business in Barcelona, then custom pens are the perfect choice. With these personalized writing instruments you can add your company's logo or message to create an eye-catching promotional item that will help spread the word about your business. Come visit us today to get started!
Are you looking to customize your own sweatshirt in Barcelona? Look no further! Our wide range of sweatshirts allows you to find the perfect fit to suit your individual style and needs. From promotional items to designs for events, we have got you covered! Simply browse through our catalog and select the one that speaks to you.
Customized notebooks are a great way to add a personal touch to your gifts! Whether you're in Barcelona or anywhere else, personalized notebooks allow you to add a unique and creative flair to any occasion. Perfect for writing down work notes, sketches, grocery lists, and more - these custom creations are sure to bring a smile everyone's face.
Custom T-shirts in Barcelona
At Euro Serigrafía Barcelona, we specialize in providing customized t-shirts and merchandising for some of the most important events in the city, including the Mobile World Congress (MWC) , Smart City Expo World Congress, Alimentaria Barcelona, Hostelco, IBTM World, Barcelona Bridal Fashion Week, Salón Internacional del Automóvil de Barcelona, Automobile Barcelona, Sónar Festival, Primavera Sound, Barcelona Beach Festival, Cruïlla Barcelona, Festival Internacional de Jazz de Barcelona, Festival Grec de Barcelona, Mercè Festival, Fira de Santa Llúcia, Barcelona International Boat Show, BCN&Cake, Bizbarcelona, B-Travel, Barcelona International Community Day, ISE Barcelona, ITMA Barcelona, Barcelona International Art Fair, Barcelona Meeting Point, CPhI Worldwide, Hispack, Healthio, Barcelona Games World, Expoquimia, Equiplast, European Utility Week, Barcelona Open Banc Sabadell - Trofeo Conde de Godó, Barcelona Wine Week, B-Travel Show, BCN Sports Film Festival, DGTL Barcelona, Festival de Cine de Sitges, Festival del Mil·leni, Fira de Barcelona, Gastrofestival Barcelona, Gastromarket, Graphispag, GSMA Mobile 360 Series, Healthio, IBTM Americas, In-Cosmetics Global, Mobile World Capital Barcelona, Plastics and Rubber Exhibition, Smart City Expo, Sonimagfoto & Multimedia, Symposium Mines Telecom, The Brandery, VMworld Europe, World ATM Congress, World Cancer Congress, World Cities Summit, World Optical Fibre & Cable Conference, World Sustainable Energy Days, World Vapor Expo.
Team is dedicated to ensuring that your brand is represented in the best possible way, with high-quality, custom-made products that are tailored to your specific needs. Whether you need t-shirts, hats, bags, or any other type of promotional item, we have the experience and expertise to deliver outstanding results. Contact us today to learn more about our services and how we can help you make a lasting impression at your next event.